2016 Retrospective
Letter from the Executive Director
2016 has been a big year for The Engine Room as our work and our impact continues to grow. And while the year saw a series of dramatic and unexpected events which at times have tested one of our organisational premises - that evidence and data matter - we believe that our work has never been more relevant or important.
The Engine Room was founded to support activists and advocates to embrace data and technology. We continue to believe that data, evidence, and powerful uses of emerging technology can accelerate the impact that social change organisations work to bring about. We believe that by effectively embracing new tools, organisations can operate and innovate more effectively to serve their communities and reach their advocacy goals.
And 2016 has been significant for making our mission a reality. This year, we supported three times as many organisations as the year before. We also doubled the size of our fee-for-service support to INGOs, supporting projects like Amnesty International's Decoders and Data Centar.
Our Responsible Data program has influenced debate at the UN about rights-based use of data, and taken hold as a norm-setting force in the technology for social good community. Our Matchbox model has spread in influence and impact. We launched our Library and Compiler to deliver accessible research findings and clear opportunities for creative activists and practitioner organisations.
We also launched a new brand and a new website, published our first formal organisational strategy, and held our first in-person board meeting.
What is in store for 2017?
We're planning another big year. We will finalise our move from Norway to a US 501c3, and grow our board. We will build on our work and develop sector-specific strategies in transparency and accountability, human rights, and environmental justice. We will continue to carry out high-impact work using direct support, research, and community development approaches.
All in all, as we begin our 2017, I am proud of our track record of success across programs and projects, and the fantastic people that call The Engine Room home. If you are interested in using data and technology in your social change work, get in touch.
As always, our digital door is open.
Alix Dunn
Executive Director & Co-Founder
The Engine Room

Who we are
Our Mission
The Engine Room accelerates social change by helping activists, organisations and other social change agents make the most of data and technology to increase their impact.

How We Work
We use three mechanisms to achieve our goals: direct support, research, and communities of practice. Each stream of work has its own dynamic and workflow, and connects with our sector-focus in different ways. Our methodology has grown organically and pragmatically over the six years we have been working - and continues to evolve.
We pride ourselves on original and effective solutions that deliver big impact. We are responsive, agile and global, and apply our expertise to real world challenges.
Our Team
Our organisational strength lies in our diverse skills - with coders, policy advocates, data analysts, journalists, storytellers, designers and sociologists on our team. This year our committed team grew to 15 based in 10 countries on four continents. And the internet is our office.
2016 Highlights
We are proud of the work we have achieved in 2016. Here are some highlights of the year - some of our favorite projects where we think the impact of our work is strongest.
Amnesty International Decoders
What we did: We worked with Amnesty International in a Matchbox partnership to integrate microtasking into their research and advocacy strategy.
The problem: In a world with ever increasing amounts of information being produced, finding relevant data is increasingly difficult. Could Amnesty International's volunteer network provide an answer?
Microtasking. What and why. Microtasking splits up jobs into small tasks that can be distributed to many people over the internet. It's particularly suited for tasks that humans do better than computers, such as recognising the content of an image. In human rights research, however, nothing is simple. How can you distil binary answers from nuanced, complex themes like torture, gender violence or unlawful imprisonment?
The process: Using desk research and interviews, we identified the people, tools, and processes that already work. We distilled this into a concise 'report' on microtasking that is publicly accessible in our Library. We then facilitated a two-day workshop for a needs and opportunities analysis, and built a pilot project using our Matchbox process in association with Alt-Click. Amnesty Decoders was launched.
The outcome: Amnesty Decoders gave volunteers a new, meaningful way to combat human rights abuses. Over 6000 digital volunteers digitised key information from Amnesty's Urgent Action archive in less than a month. And using the pilot process we helped them develop, they sorted 150,000 square kilometres of satellite footage in under a week.
"I am forever grateful to The Engine Room team for helping take Amnesty Decoders off the ground. We had a good understanding of what we needed to achieve – a new, innovative way to engage digital volunteers in human rights research. The least clear part was how to get there in the most efficient way. Through a series of hands on workshops and research, The Engine Room helped the Amnesty team define the project scope and framework, understand what is possible ensuring we learn from other similar initiatives, assess available technologies and crystallise our ideas into a focused pilot project."
Milena Marin, Amnesty International
Cape Town Replication Sprint: Extractive License Databases
The problem: The extractives industry operates with little oversight. Mining companies regularly collude with corrupt government officials, hide their profits from taxation, and operate without respect to the communities affected by their work. How can we track these activities and hold the leaders of these companies to account? How can we help activists who don't have the time or skills to make the most of existing data and technology?
What we did: We ran a Replication Sprint with three resource governance organisations from Southern Africa: the Zimbabwe Environmental Law Association, Oxfam Malawi and Citizens for Justice Malawi.
The process: We developed the idea of replication sprints to reuse existing technology in the service of new partners, while also helping with the design of strategies based on the unique needs of these partners. The source project for our first replication sprint was Transparent Oil, a platform we developed with Namibian Matchbox partner IPPR.
The event: Our first replication sprint in Cape Town brought together two project teams from Zimbabwe and Malawi, designers, developers, policy and data experts for a week of intense work. We digitised and organised platforms that structure mining licence data and host relational company data, and developed strategies for data collection, advocacy and community engagement.
Feedback from the event
"I was intimidated… by user experience, data models, GIS, and tools like CartoDB… [and]… concerned… I would be overwhelmed. In five days, I understand how these things work and how we can put them to work in our advocacy. And I'm excited to keep going."
DatNav: Primer on Digital Data in Human Rights Research
The problem: We believe digital data opens up all sorts of new possibilities for human rights research. But is it true? And how are human rights researchers putting these tools to use now? To answer these questions, we conducted a series of interviews, community consultations.. Surprisingly we discovered that in the vast majority of cases, it wasn't being used at all. Why? Our research showed that human rights researchers are overwhelmed by the possibilities and in the face of limited resources, they don't know how to get started or even if it is worthwhile to try.
What we did: We built on the information we collected in our community consultations and interviews, and worked with Amnesty International and Benetech to create a guide, DatNav, to help address these issues. Read more about it here.
The process: After identifying the key challenge - that people are overwhelmed by the possibilities - Chris Michael of Collaborations for Change helped us to design a convening of 16 researchers, human rights defenders, and technical experts in Berlin in May 2016. Over four days of intense discussion, reflection and writing, we collectively identified content gaps and issues to cover, and drafted the DatNav guide.
The Outcome: Within just a few months of it being published, The DatNav guide has been downloaded over 600 times and testimony from human rights defenders shows it has been extremely valuable in helping guide them through the plethora of opportunities digital data presents them. We plan to grow our support to human rights organisations facing these challenges so they can put digital data to work.
Responsible Data Forum: Data Visualisation
The problem: In recent years data has become a key element in various struggles for social change. We use data not only as a means for research and investigation, but also as a fundamental building block for our communication and advocacy. Typically, data in spreadsheets is turned into data visualization (dataviz) to create a message and perhaps drive a campaign. Yet little is known about the ethics and responsibilities of dataviz techniques, policies, and practices in analysis, advocacy, research and design
What we did: Working with information designer and artist Mushon Zer-Aviv, and our partners at Data & Society and ThoughtWorks, we gathered 35 activists, researchers, designers, technologists, analysts, artists, journalists, campaigners and other dataviz-ers to challenge our practices and the use of visualization and develop useful resources to address the issues of responsible data and data visualisation.
The outcome: We created a series of resources that lives on the Responsible Data wiki. The conversation we began about responsible data and data visualisation has has grown and spread throughout the year, and the posts that were written in the lead up to the event have been referred to by related movements and communities since then, like feminist data visualisation. We've heard rumblings of collaborations between participants, and we are excited to build on this event in the coming year.
Evidence and Storytelling in Deforestation Advocacy
The problem: By using evidence in advocacy strategies, organisations are more likely to achieve their objectives. However, the number of types of evidence is broad (photos, videos, maps, interviews, spatial data, social media etc) and it's hard to tailor the evidence for different target audiences. Are there techniques, tips and methods that we can learn from other organisations, or experts in particular topics?
What we did: We collaborated with Rainforest Foundation Norway to design and run a workshop in Indonesia that brought together 28 participants from 20 organisations working to protect forests and indigenous people's rights in Indonesia, Malaysia, Myanmar and Papua New Guinea. The focus of the event was to support and inspire organisations in the region using evidence in advocacy.
The process: The 2.5 day participatory workshop featured support for: designing audience-appropriate advocacy strategies, managing information and evidence, presenting evidence in compelling ways and evaluating campaign outcomes. We brought in local expertise from Malaysiakini, the Web Foundation's Open Data Labs in Jakarta, and EngageMedia.
The outcome: Feedback from the event was overwhelmingly positive - with participants finding the participatory methods useful for putting them in the shoes of their adversaries and champions, as well as learning how to improve data visualisation methods. Clinics with visiting experts provided participating organisations with tailored advice, and grew the network of expertise in the region.
Feedback from the event
"What I liked most was the opportunities for participants to learn from each other."
"I think there was not one missing thing about the process. Perfect. I would like to learn how to hold a similar workshop for other people in my organisation."
2016 Sector Focus
The Engine Room partners with organisations working toward social good outcomes. Through the years, we have worked with organisations working towards diverse missions. Despite that diversity, we have carried out focused work in a number of sectors and communities and plan to continue sector-specific strategies.
What sectors did we work in most in 2016?
transparency and accountability (extractives transparency, open government, open contracting, freedom of information);
human rights (grave crimes, freedom of expression, and documentation)
environmental protection (deforestation, forest peoples' rights)
There are obvious interconnections between these issue areas that we continue to explore. In 2017, we will concentrate on work in these sectors, and will also work with partners and colleagues in other sectors like the fields of humanitarian work, digital security, human development and other social change sectors where we think we will add particular value.
What we do in each sector varies, but generally, we used the formats most prominent in our toolbox including:
our Matchbox partnerships,
replication sprints,
light touch support,
strategic advice to INGOs and funders, research,
and event design and facilitation.
Transparency and Accountability
In 2016 we provided support to T/A activists around the world to improve the management of public resources, expose and reduce corruption, and improve government service delivery.
In the course of the year, we continued our partnership with three former Matchbox partners, organised our first replication sprint in Southern Africa, selected two new Matchbox partners in Latin America. We also rolled out the selection process for new Matchbox partners in Sub-Saharan Africa, and for our second replication sprint in Eastern Europe and the Balkans.
We helped the Institute for Public Policy Research (IPPR) in their work to prevent corruption in the Namibian mining industry, through unlocking and organizing data around oil and gas exploration licences. We used the data and technology components of IPPR's Transparent Oil platform in our first replication sprint to create two new structured databases for our partners in Malawi and Zimbabwe, with supporting strategies around data management and advocacy.
With our help, ¿Quién Compró? in Mexico started to expose fraudulent expenditures of politicians, after digitizing and systematizing almost 16.000 expense receipts from the Mexican parliament. In 2016 we started working with another Mexican organization Causa Natura, to empower the fishermen and women of Mexico through unlocking information about government subsidies. We also began a new partnership with Japiqay from Peru. This is a project that tells the story of systematic corruption in Peru over the past 30 years - through a combination of data analysis, visualizations, storytelling, and advocacy.
The support we provided for T/A activists focused on:
Data (collection, modeling, visualization, scraping, digitization, analysis);
Technology (front-end design, development, user centered research and design);
Strategy (project inception, advocacy, fundraising, community building);
Sector specific expertise (contracting, extractives licences, politician's expenses, budgets, subsidies, anti-corruption reform, influence mapping, etc.)
In addition to our Matchbox partnerships and replication sprints, we provided less intensive support to a number of organizations. This light touch support included matchmaking, resource curation, strategic planning, and idea refinement. We provided this support to organisations from: Argentina, Bangladesh, Brasil, Chile, Croatia, Colombia, El Salvador, Guatemala, Kosovo, Kyrgyzstan, Madagascar, Mexico, Morocco, Myanmar, Nepal, Peru, Romania, Serbia, South Africa and Zimbabwe.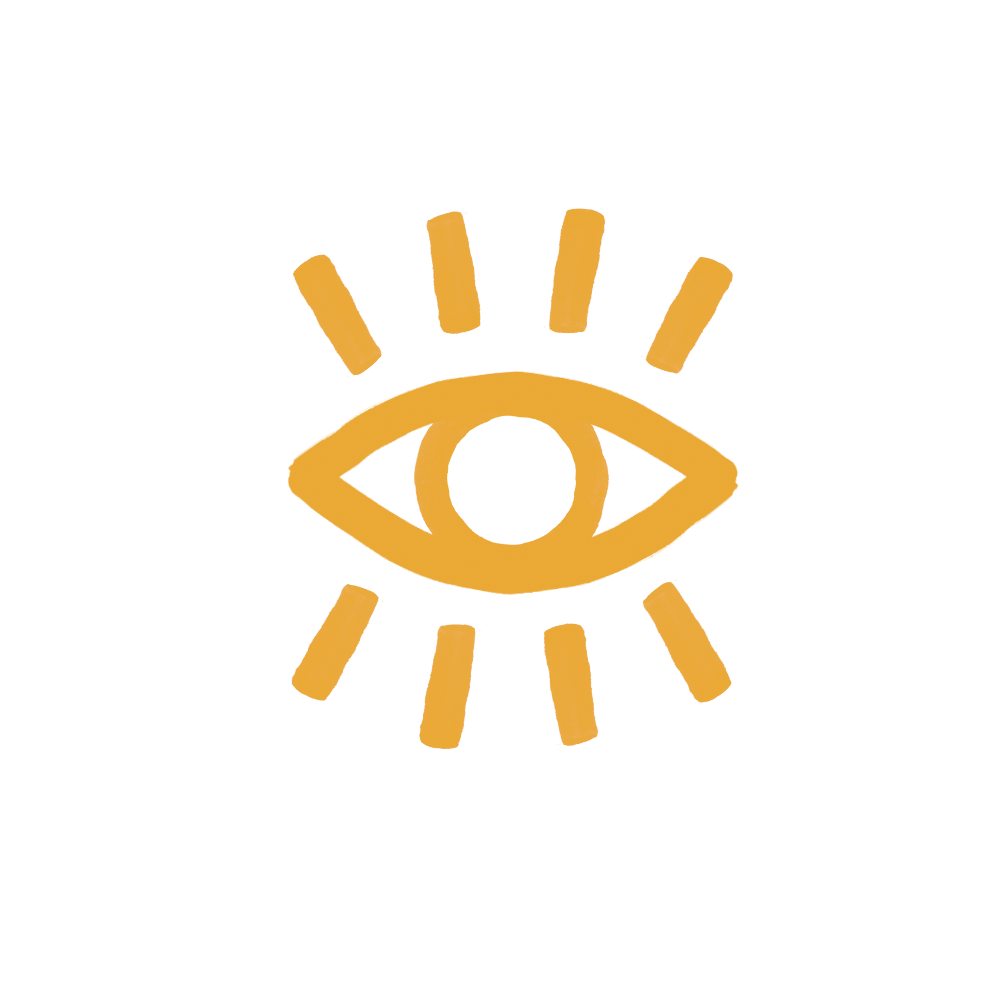 Human Rights
In a data saturated world with rapidly changing technology, the enforcement of universal, fundamental and inalienable human rights requires new tactics and skills. It's not enough to simply carry on as before. Every day at The Engine Room we work with rights-focused organisations to support them to take advantage of these new technologies, while at the same time navigating the risks that these new technologies present to their organisation, and their personnel.
What did our human rights work look like in 2016?
This year we maintained strong relationships with leading human rights organisations as well as smaller groups of human rights defenders, and played a bridging role between researchers working on human rights and technology issues, and the organisations for whom that research could be influential.
Building on our microtasking research in 2015, we worked with Amnesty International to develop their Decoders project (see Highlights above for more information). This project uses the tremendous resources of AI's volunteer network to conduct human rights research using microtasking.
We partnered again with Amnesty International, and Benetech, to highlight how digital data could be better integrated into the work of human rights researchers.The resulting guide, DatNav, helps researchers navigate the world of digital data for human rights.
In addition to developing resources for human rights researchers interested in using digital data, we also carried out research on the tool ecosystem for human rights documentation. The purpose of this research - funded by the Oak Foundation - was to understand the current landscape, and examine needs and perception gaps. We spoke to tool developers and human rights defenders to see how those communities perspective connected - and didn't. Our findings were formatted into a Library entry.
Human rights partners were also a significant part of our Light Touch Support work in 2016. We worked with organisations such as:
a coalition of organisations in Egypt establishing sustainable and secure technology tools for their shared use;
the Human Rights, Big Data and Technology project from the University of Essex; and
several refugee and migrant-rights related groups to help them better understand their technology needs for increased coordination.
Our human rights work is not limited to supporting human rights organisations. It also includes supporting and advocating for rights-based use of data by the social sector. Our Responsible Data Reflection Stories documented nine case studies on the practical challenges faced in advocacy, including one focused on the struggles experienced by organisations working on gathering data about casualties in the Syrian civil war. (You can read more about our Responsible Data work in the section below.)
We also went to several human rights related events, the most notable of which:
AWID Forum, a gathering of feminist activists and women's rights defenders primarily from the global South, to better understand their technology and data challenges.
A small, week-long workshop held by Global Voices with women's rights defenders from around the world to share their strategies for digital advocacy.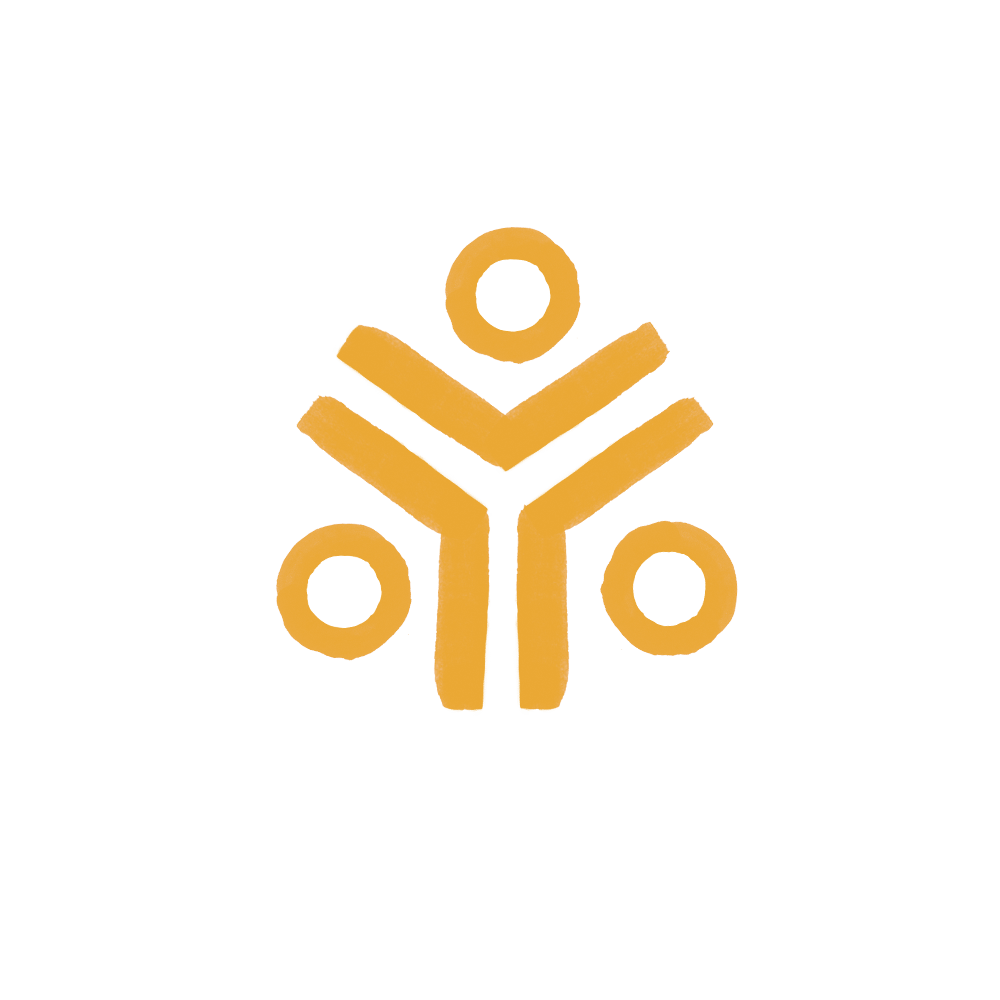 Responsible Data
Our Responsible Data Programme's aim is to make sure that when data and technology are used by the social sector, they are used responsibly. This means ensuring people's rights to consent, privacy, security and ownership around the information processes of collection, analysis, storage, presentation and reuse of data, while respecting the values of transparency and openness.
2016 was another big year for the community which doubled in size to 500 members. We launched our community newsletter: Mission Responsible and published the Responsible Data Handbook.
Some highlights this year include discussing core problems around the proprietary system what3words; learning about the use of blockchain in the humanitarian sector; and debating the data disclosure decisions of the Panama Papers team.
This year we produced three Responsible Data Forums on data visualisation, human rights funders and human rights documentation. We provided support on responsible data practices to a wide variety of organisations, including MSF, MercyCorps, Oxfam, Hivos and Amnesty International.
Our Reflection Stories on Responsible Data gives a structured knowledge base with nine case studies on the unforeseen challenges and (sometimes) negative consequences of using technology and data for social change - on subjects ranging from social media verification and opening the wrong data, to recognising uncertainty in statistics. Working with School of Data, The Engine Room also supported a Responsible Data School of Data Fellow.
For more information on Responsible Data at The Engine Room - check out this end of year blog post by Paola Verhaert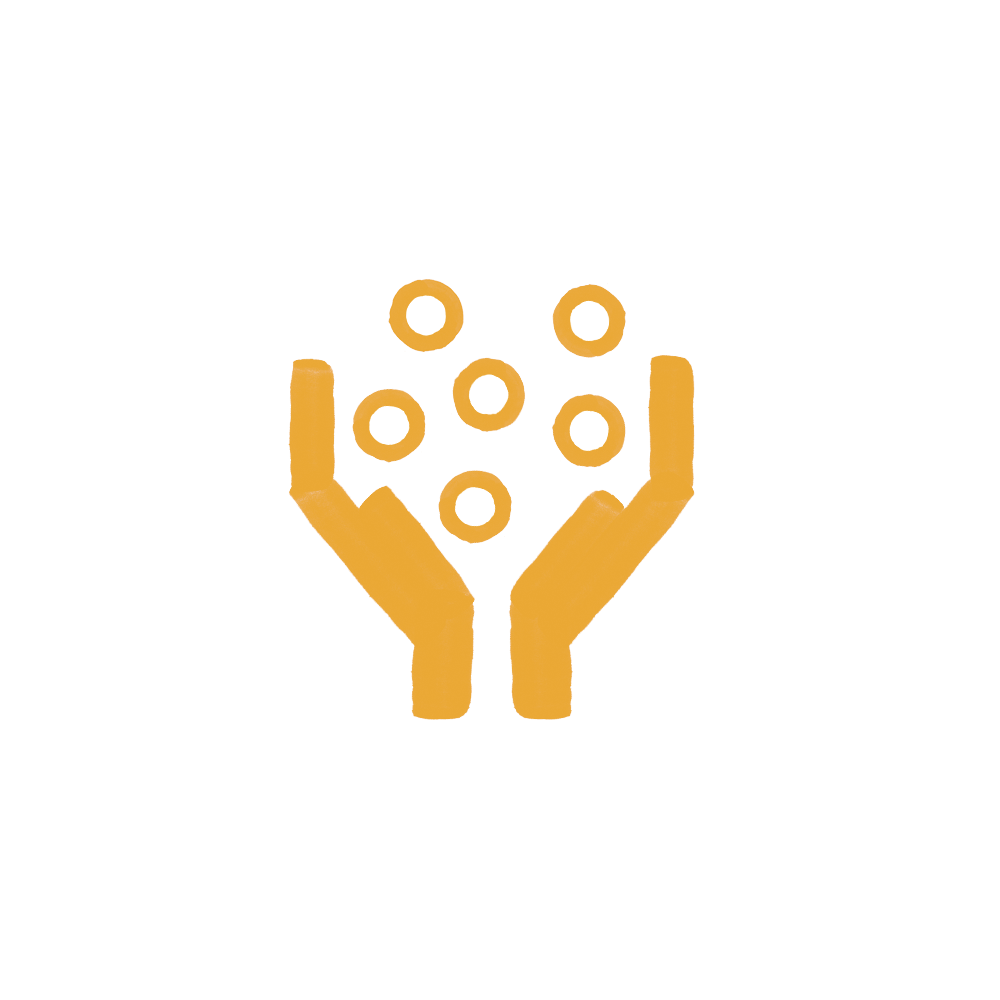 Environmental Justice
Sixty years after the emergence of the anthropocene, our 21st century will be defined by environmental challenges created by our species. How our generation decides to respond to these challenges will affect the viability of human civilisations for centuries to come. We believe that new technologies and data science present opportunities for civil society to help guide us to better environmental outcomes. Below is a list of our work in 2016 supporting environmental organisations.
This year, we published a primer for using technology to monitor and share information on rainforest issues, land rights and indigenous rights. The primer, available in a limited print run and online, demonstrates in concrete use cases how technology can help organisations and activists, gives practical advice for next steps, and links out to more detailed guidance elsewhere. Because of the level of interest we received after its initial launch, we translated the primer and made it available online in our Library, in five languages (English, Spanish, Portuguese, French and Bahasa Indonesia).
As well as creating resources, we brought activists together to discuss and share experiences working to protect forests and indigenous rights (see Evidence and Storytelling in Deforestation Advocacy, above).
In addition to this work, we supported MANA, a NGO-based project that connect civil society organisations with financial institutions via a web platform, to develop their strategy for working with activists to collect and share information about companies' impact on the environment effectively and responsibly.
A broad range of actors are involved in practices that damage environments. This year, we focused on one of them, and developed an introductory guide on how socially responsible investors find and use civil society-produced data on rainforests - and how activists could provide them with data that leads to more responsible corporate practices.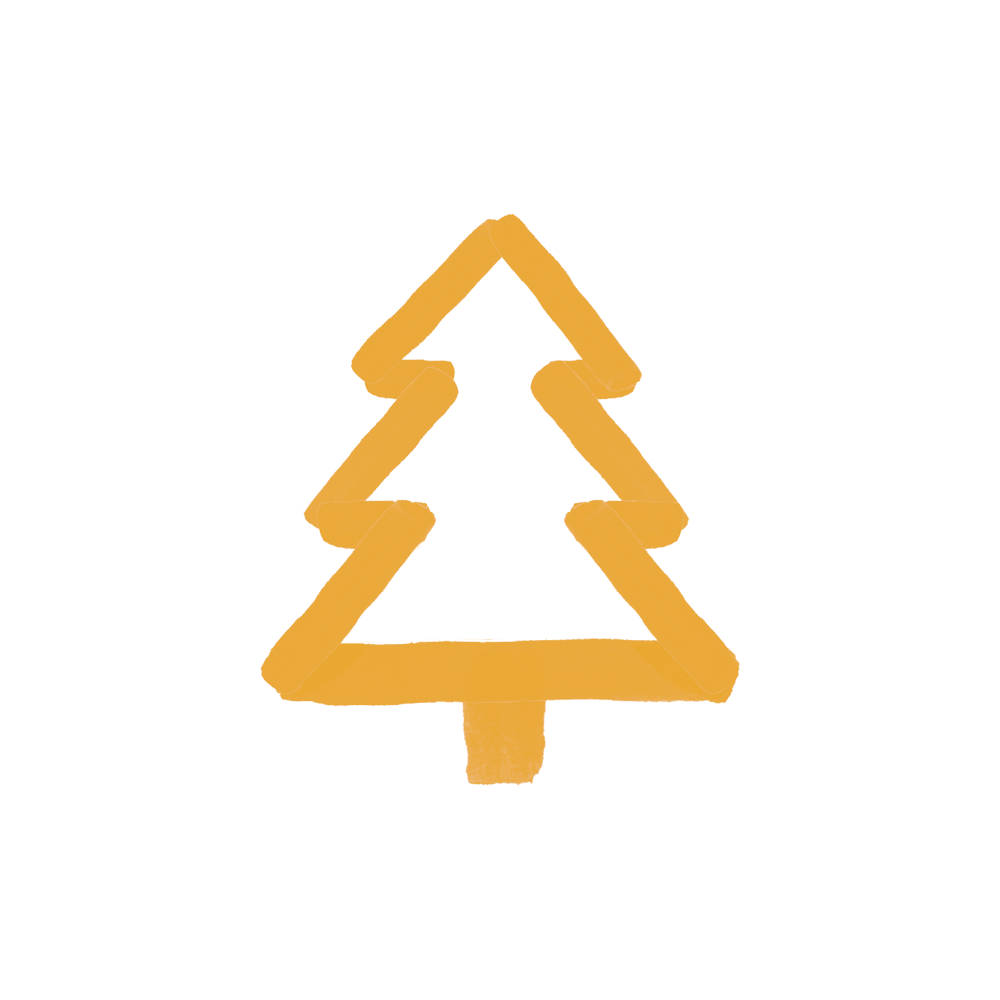 Research
While our research is often at the service of our support work, our research team delivers its own strategy - providing access to information and analysis that improves the effectiveness of technology uptake in the social good sector.
Significant research highlights this year include our Tool Selection Research project, the first in-depth study of how transparency and accountability initiatives choose digital technology tools, which was combined with an interactive tool designed to help activists make better choices in future. Our project with GODAN highlighted the importance of responsible data practices in agriculture, while our Technology Tools in Human Rights provides a snapshot of how human rights defenders are using technology tools to communicate, analyse and manage information, identify new incidents and archive data.
We believe that research shouldn't be locked away in PDFs, so we also launched our Library, an online repository of all our research outputs in an open, accessible and easy-to-read format. We also worked with other researchers such as Open Knowledge International, and with in-country teams in Argentina, Kenya and Nepal: our work on the Learning Zone of DataShift, an initiative to highlight how citizen-generated data is being used worldwide. We wrote about what we did and what we learned in more detail on the site. Finally, we created the Compiler, an attempt to summarise and collate all the research that we find interesting and think might be valuable for organisations in one place.
All our research is published under a Creative Commons ShareAlike licence, and we're thrilled that this has allowed it to be republished more widely. For example, the Cambridge University's Centre of Governance and Human Rights have published DatNav as the second of their Practitioner Papers series, while the Cambodia-based Development Innovations have reused and repurposed our resources for their own work.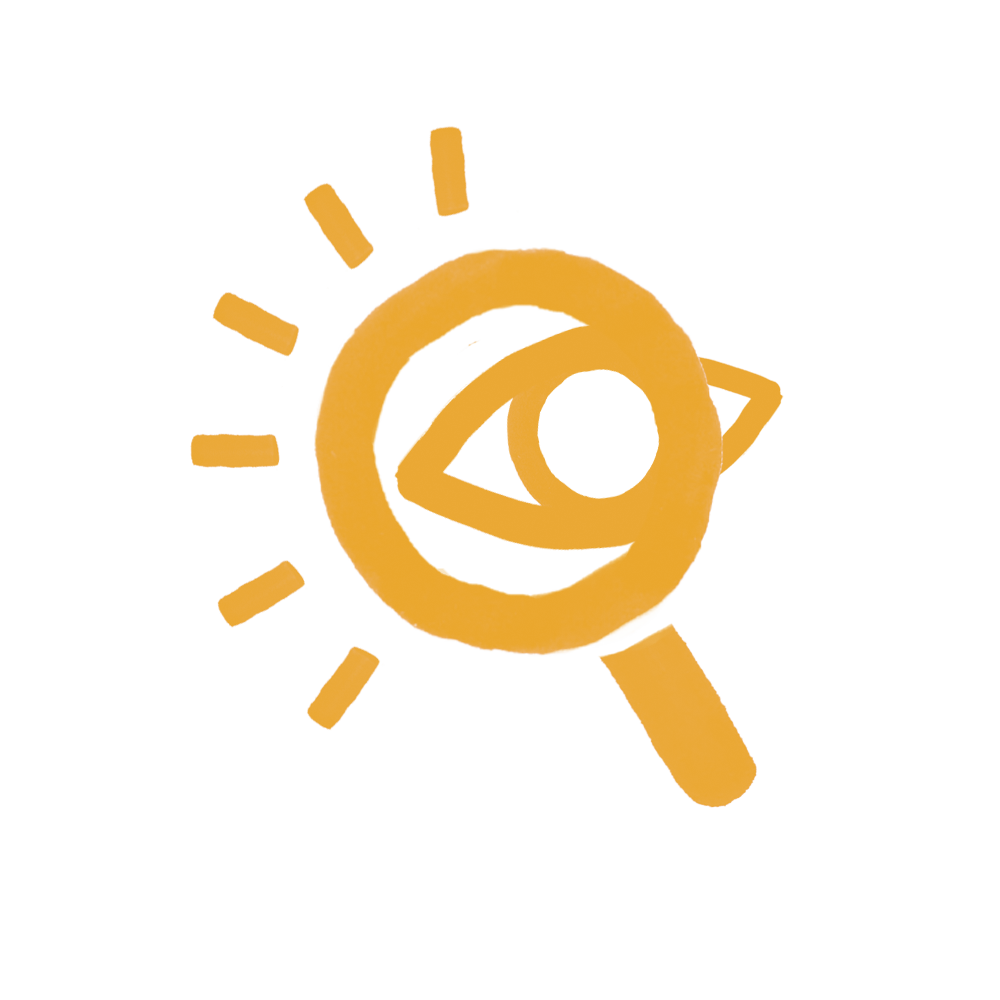 Technology Work
In 2016 we developed several technology projects through our direct support and documentation work. What did our web outputs look like last year?
Library: We launched the Library to host the short, decision-making kits around particular technologies. We built the Library using the static site generator called Jekyll. To cut down on development costs, and make our development useful for others, we continue to fork our Retrospective from last year to make site after site. With some new colors, content, and pizzazz each site looks like new (we even spun up a static site generator for our internal knowledge management - we call it the Ledger). And if you want to make one yourself, feel free to fork it on GitHub.
IPPR Transparent Oil: In the course of our Matchbox partnership with IPPR, we worked with Don Hubert to build a data model for petroleum exploration licenses, and built a navigable license database. We wrote extensive documentation, and wrote thorough code so we could share the development openly. And later in 2016, we designed a replication sprint to support other organisations to adapt the database to fit their local needs.
DIIG: At the replication sprint, we worked with two other organisations who were working to digitise and organise petroleum exploration licenses, this time in the mining sector. We worked with these organisations over a 6-week period to clean and organise data, and then in a week-long sprint to build two new national databases, one in Malawi and one in Zimbabwe. You can see the DIIG platform here which has entry points into all three databases.
Alidade: In 2016, we built the first version of an interactive guide to the process of choosing a technology tool - Alidade. This was built on our research with Making All Voices Count into how organisations make decisions about technology, and what they should consider to make those choices more effective. A new version based on user research with transparency and accountability organisations in six countries will be launched in February - watch this space!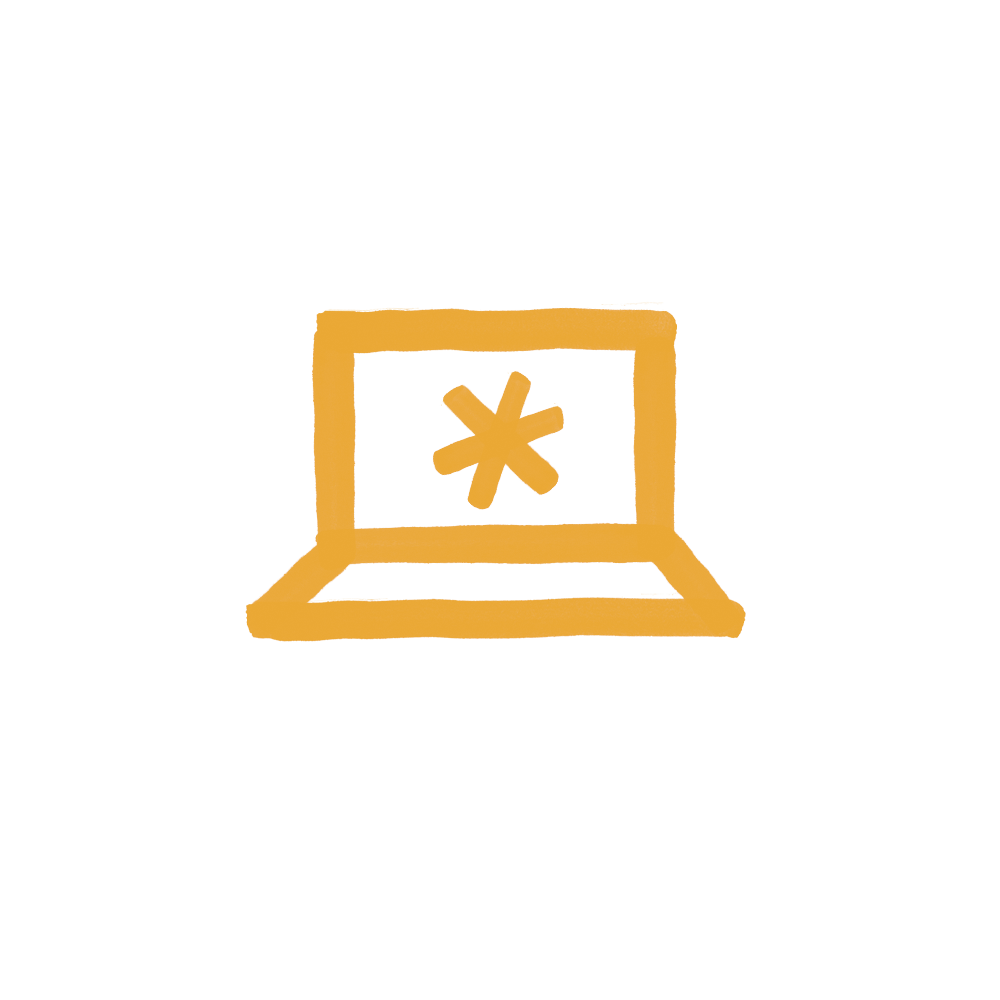 Operational Achievements
All of this work is built atop a foundation of operational growth and strength. In 2016 we recruited our new Operations Director, Roz Zavras, whose awesome organisational skills have been put to the test migrating our legal operations from Norway to the USA. The Engine Room is now fully registered in New York State, and we continue to wind down our Norwegian operations.
We've also been working on our HR systems, developing transparent payscales for all staff, new performance review and professional development processes, and launching our first Engine Room Research Internship, This year we held our first company workshop on wellbeing in the organisation.
This year we also launched a new website and brand identity.
The Engine Room continues to grow rapidly. We have watched peer organisations navigate the challenges of rapid growth - some with more success than others. We know that our team, values, culture and skills are a precious resource that we must protect to ensure we continue to deliver excellent, innovative work in the future.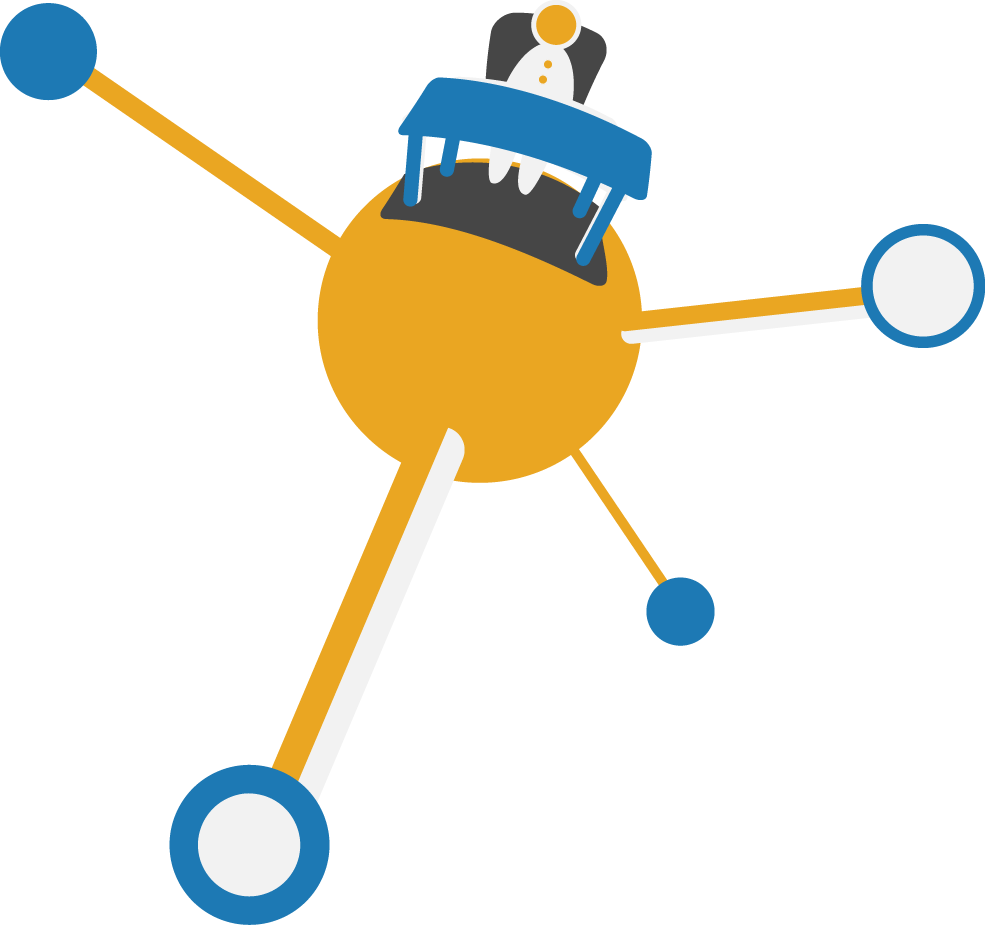 Team Changes
We grew by 5 team members this year, welcoming Roz Zavras, Anca Matioc, Paola Mosso, Paola Verhaert and Alan Zard, and had the pleasure of working with an amazing group of consultants including: James Hamilton, Ruth Miller, Julia Kloiber, Julie Lorch, Lindsay Ferris, Fede Pinci, Don Hubert, Seember Nyager, Elissa Williams, Chris Michael, Dimitrios Stamatis, Georges Labreche, Claude Migisha, and the fantastic teams at web.burza and Open Data Kosovo. We also took on our first interns, Sam Slate, Tom Parker and Paola Verhaert, with Paola ultimately joining our team full-time.